Why do we do what we do? At heart — we are problem solvers. We thrive on creating solutions that deliver lasting benefits to our clients and the communities we serve. By actively collaborating with our project partners, we ensure our understanding of project goals and challenges. And by providing the most current industry tools and encouraging continual learning and innovation, we ensure our employees are engaged and inspired. Because, although we work in the industry of construction, we live in the business of people.
FDOT Pre-Qualifications
Group 5 – Bridge Inspection
Conventional Bridge Inspection (5.1)
Group 10 – Construction Engineering Inspection
Roadway Construction Engineering Inspection (10.1)
Certifications
GOAA Local Developing Business (LDB)
GOAA Women Owned Business Enterprise (WBE)
GOAA/FDOT (DBE)
City of Orlando (DBE)
Orange County (DBE)
CFX SSBE (Small Sustainable Business Enterprise)
Meet Our Leadership Team:
Andrea Marlea Jernigan-Gwinn, PE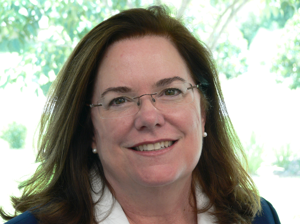 Principal Engineer
As a Professional Engineer, Andrea brings more than 27 years of experience to Civil/Site Engineering every day. Her industry knowledge is comprehensive, covering every piece of project development, from strategic planning to project close-out.
With a strong proficiency in public involvement, field reconnaissance/due diligence, design and construction documents permitting, construction observation and construction engineering and inspection, Andrea has the know-how to get each job done right.
But, her passion for civil engineering doesn't end with the workday. Andrea has served on numerous boards and committees, including the Florida Association of County Engineers and Road Superintendents, Sustaining Board Member (2005-2006), Lighthouse Central Florida Board of Directors (2001-2008)/Secretary (2003-2004), Orange County's Regulatory Streamlining Committee (2011-2012), Orange County's Public Works Advisory Board (2016-2018)/Chairman (2017-2018), the Reedy Creek Improvement District Pollution Control Board Member (2016-2018), and Florida Engineering Society, Transportation Issues Committee Member (2016-2018).
Andrea is also a proud graduate of University of Florida and has lived in the Central Florida area for 35 years. Her certifications in FDOT Advanced Maintenance of Traffic and Leadership in Energy and Environmental Design (LEED) give her the expertise to direct a full range of civil engineering projects from site development to transportation and construction engineering and inspection.
Principal Engineer
Jim has more than 40 years of civil engineering and construction inspection experience. Serving as the Indian River County Public Works Director and as the County's Certified Bridge Inspector, Mr. Davis has managed a $97 million dollar capital Improvement Project and has personally inspected Indian River County's 80+ bridges over a period of 28+ years.
Additional responsibilities included overseeing the design and construction inspection of projects such as the Indian River County Jail site work (20 acre facility), the Indian River County Joint Fleet Maintenance Facility (Fleet compound for School District, County and Sheriff), and the Indian River County Road and Bridge and Traffic Engineering Complex.
Senior Engineer
Tan Qu, P.E., LEED AP, has more than 13 years of civil engineering design and construction experience. He has designed and supervised the plans production, permitting, and construction phase services for municipal, industrial and institutional development projects including some aviation, transportation, and infrastructure facilities. A seasoned Project Manager his experience includes site geometry, pavement, drainage and intersection design as well as maintenance of traffic design, utility system engineering, cost estimating, QA/QC reviews, construction phase services, and permitting agency coordination. He is also the new Education Chair on the Board of Directors for Design-Build Institute of America Florida Region.
See our current job openings: